Painting Islands: Uniting Community with Art — This personal art project of Howie Motenko will use participatory art and the photographic technique of light painting on all the 15 year-round Maine Islands. His idea is to assemble a team of resident island volunteers who, wielding flashlights, will "paint" an iconic scene with light while he creates a long-exposure photograph. Howie has partnered with the Maine Seacoast Mission and the Island Institute as a conduit to begin a dialogue with each local island community and travel support to each of the islands during the shoot. The project kicked off in May of 2014 and completed in October of 2017 – 3½ years. See all images in the gallery.

---
Fine art prints available for purchase, visit our online store.
All profits are donated to the Maine Seacoast Mission.
---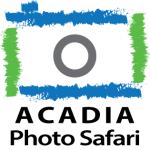 Howie started Acadia Photo Safari in 2013 – leading photography workshops in Acadia National Park while helping folks learn how to use their digital camera (taking the camera off auto mode) and create compelling images.